Slow Food Ireland
Project type: Content and website design 
In November 2013 I was approached by Change Nation, as part of
ASHOKA
's voluntary program, to help redesign and build Slow Food Ireland's website.
I started the project by interviewing local leaders and key people in Slow Food Ireland to understand what their needs and expectations were. Benchmarking how other national and regional Slow Food organisations were presenting their information so we could keep consistency with international messaging and branding. 
6 months (including post launch testing)
Content audit and strategy, transfer of all content from Drupal to Wordpress, create all redirects of absolute content, develop new content, source new images, design, build and test post launch.
GOALS AND PROBLEMS TO SOLVE:
- Build the site on a more 'user friendly' CMS, style update, as well as making it responsive. (we chose to move it from Drupal to Wordpress)
- The website was to serve as central location for events, news and contacts of local groups.
- International campaign and event information.
- Facilitate and improve membership benefits and highlight how to become a member
- Encourage engagement and promotion of social networks to keep the conversation alive outside the website
- Showcase local & Slow Food approved producers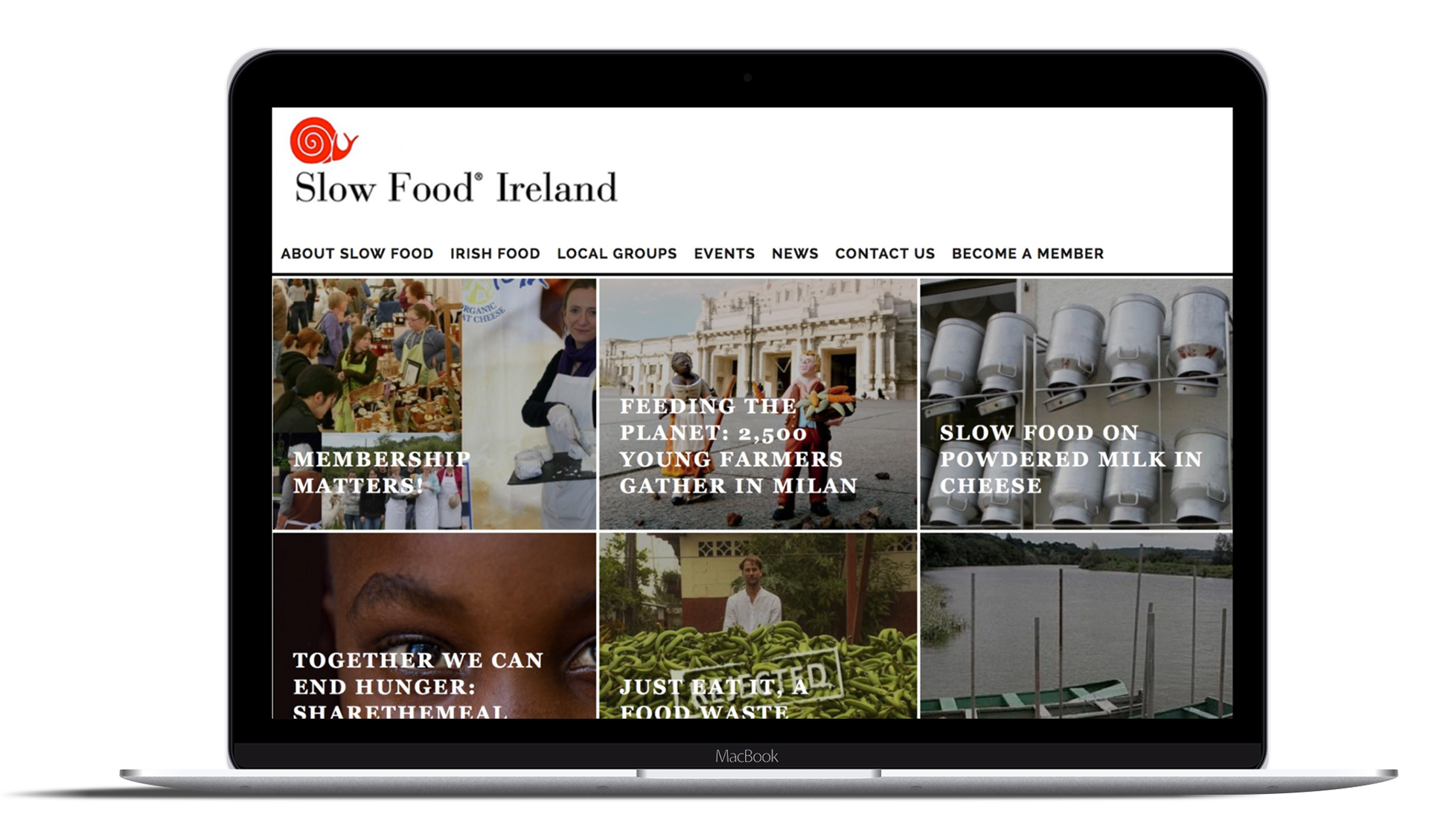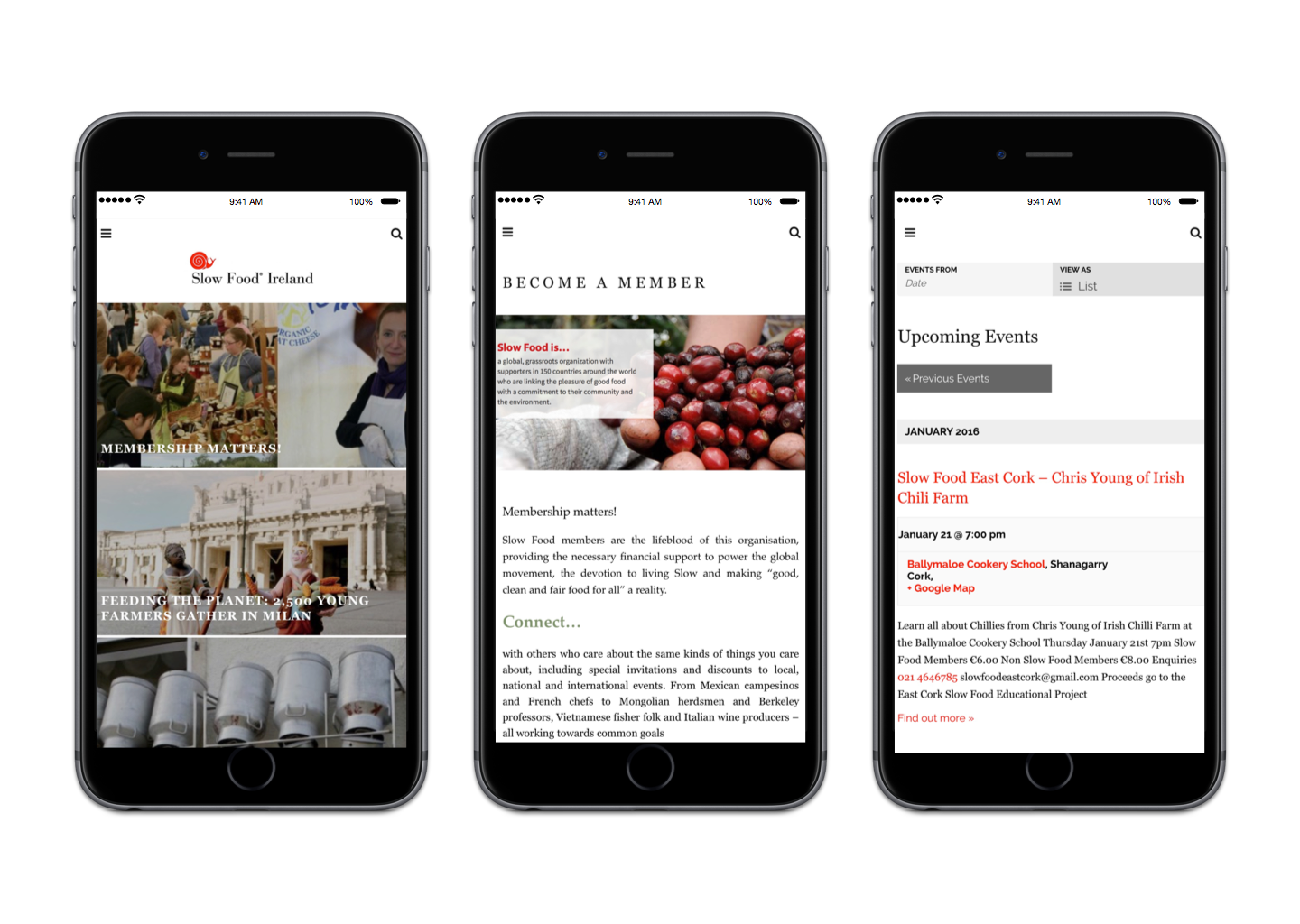 To understand how people engaged with the website we interviewed users, including Slow Food members, bloggers and food enthusiasts to get feedback on their experience, issues and suggestions. We observed how people interact while searching for information using Hotjar and CrazyEgg, we were also able to see srcolling and clicking patterns.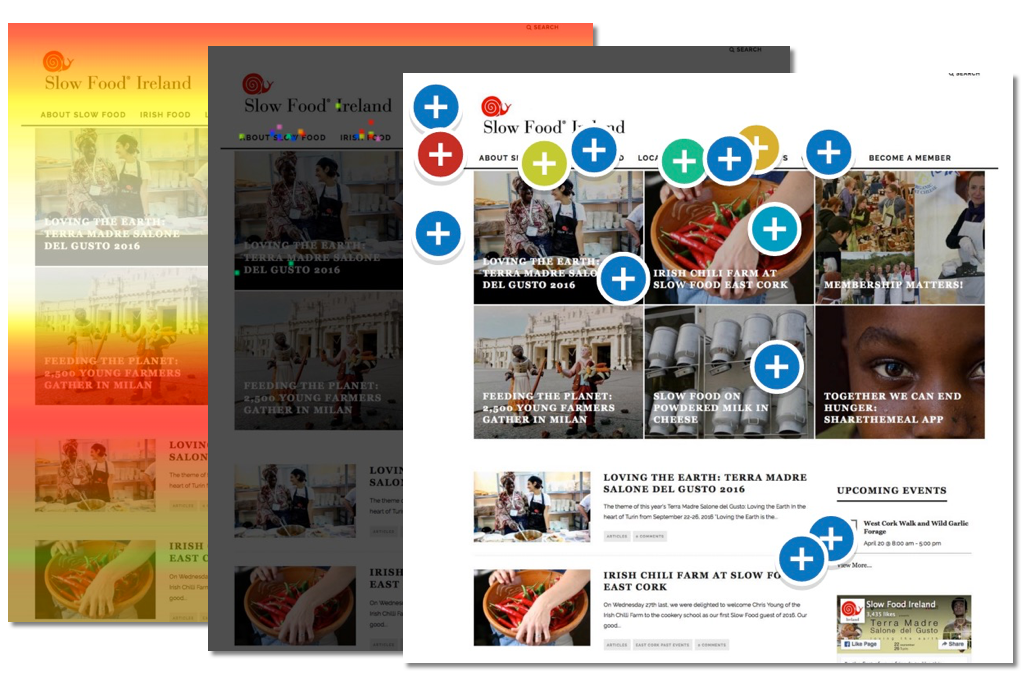 Main recommendations from post launch user research:
- We need to improve text readability
- More clarity of 'where and how' to become member
- Better information surrounding events
- Make  'Local Groups' information easier to find. Create a landing page so that people don't need to click three times to find information