Project type: Design and research manager
In September 2017 I joined a news media start up that had just been founded by Mark Little, Aine Kerr and Paul Watson. Two journalists, two developers and myself came together to design and build tools that would help resolve part of the information crisis.
My time at Kinzen could be divided into three phases. The first which was the first very early ideation, MVP build and concept validation. The second phase was the design of an IOS app which would further help us understand user behaviour as we evolved our backend content extraction / content quality analysis and the third phase would result in the development of our first publisher solution. 
This case study will focus our first year and half, our very early research work up to the design of our first product an IOS news app.
Design and research manager/Product Owner
For the first year I was the sole designer and researcher for the project working closely with Paul Watson the CTO, a backend and a machine learning engineer. After a year we hired a senior UI designer, a user researcher, IOS app developer and a data scientist. For part of my time at Kinzen I was product owner managing the engineering and design team.
When we came
together by mid to end 2017 the information ecosystem was in the middle of huge turmoil. On one hand we had devious players manipulating and spreading misinformation, influencing elections, algorithms designed to reward poor quality click bait and a universally overwhelming sense of lack of control as well as information fatigue. 
Our goal as a team was to uncover challenges as soon as possible that could potentially fix part of the problem. We would design and build tools that would solve and help readers have a more productive/healthy/quality news experience.
PROCESS
From day one we put the reader at the center of our design process.  We discussed internally the concept of designing form the outside in, and we followed through with houndreds of 1to1 interviews and thousands of surveys in two years.  A process that would require quick prototyping of ideas, listening and watching to understand where the biggest opportunities for improvement would be.
EARLY WIREFRAMES

FIRST RESEARCH CONFIRMATIONS
As early as week 11 into the project we created our first low fidelity prototypes and interviewed dozens of readers. The interviews confirmed the universality of the issues we were dealing with. Content noise, overdose of information,  lack of a productive news routine, irrelevancy of the information, distrust and lack of control over their experience were only some of the assumptions we were able to validate through research.
THE IDEA
The Kinzen News app idea evolved from the early research that confirmed people wanted a productive news experience that they could trust, where they could focus their content experience based on their identity (Place, Profession, Interests (Topics and Sources) but also a place that would allow them to explore in a trusted environment of quality information.
The app would depend on human intervention as a layer on top of our topic extraction as well as curation with 200 community channels to choose from and 3,500 hand-picked news sources, searchable by topic and location.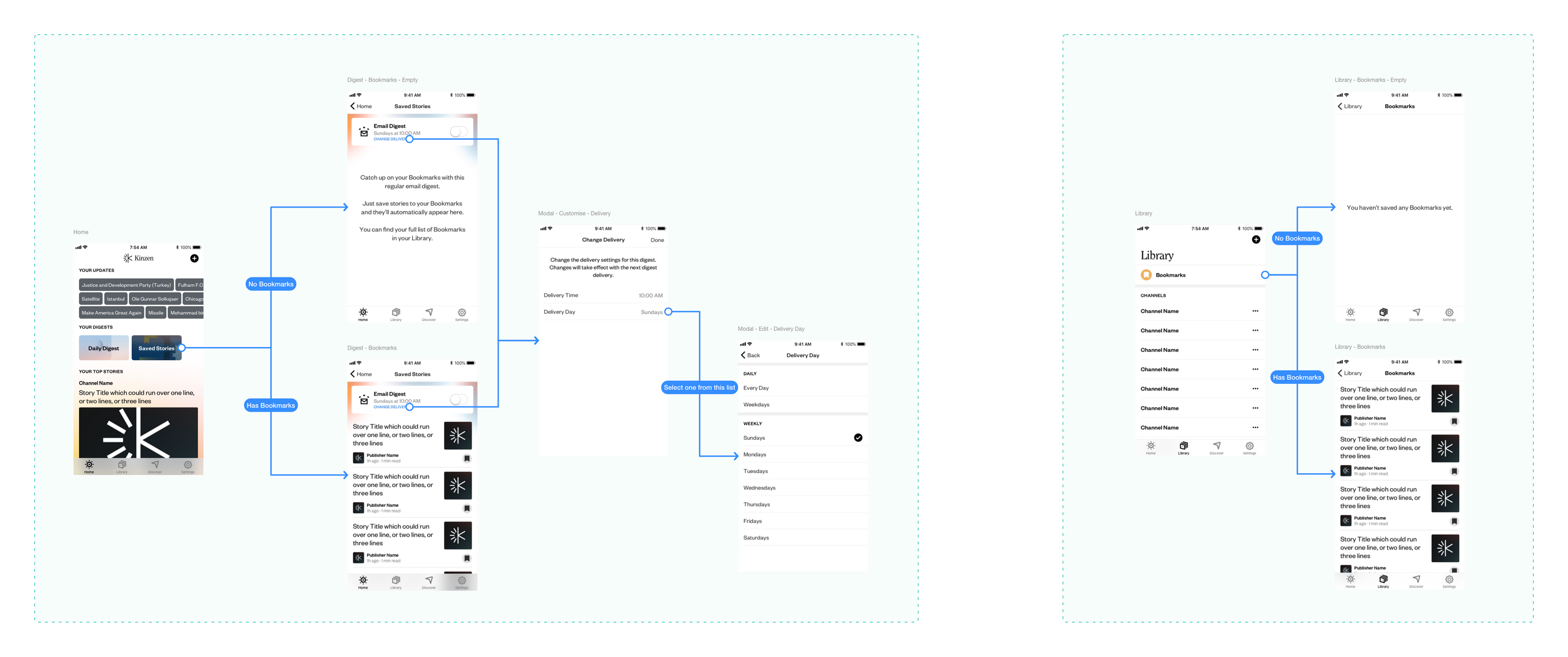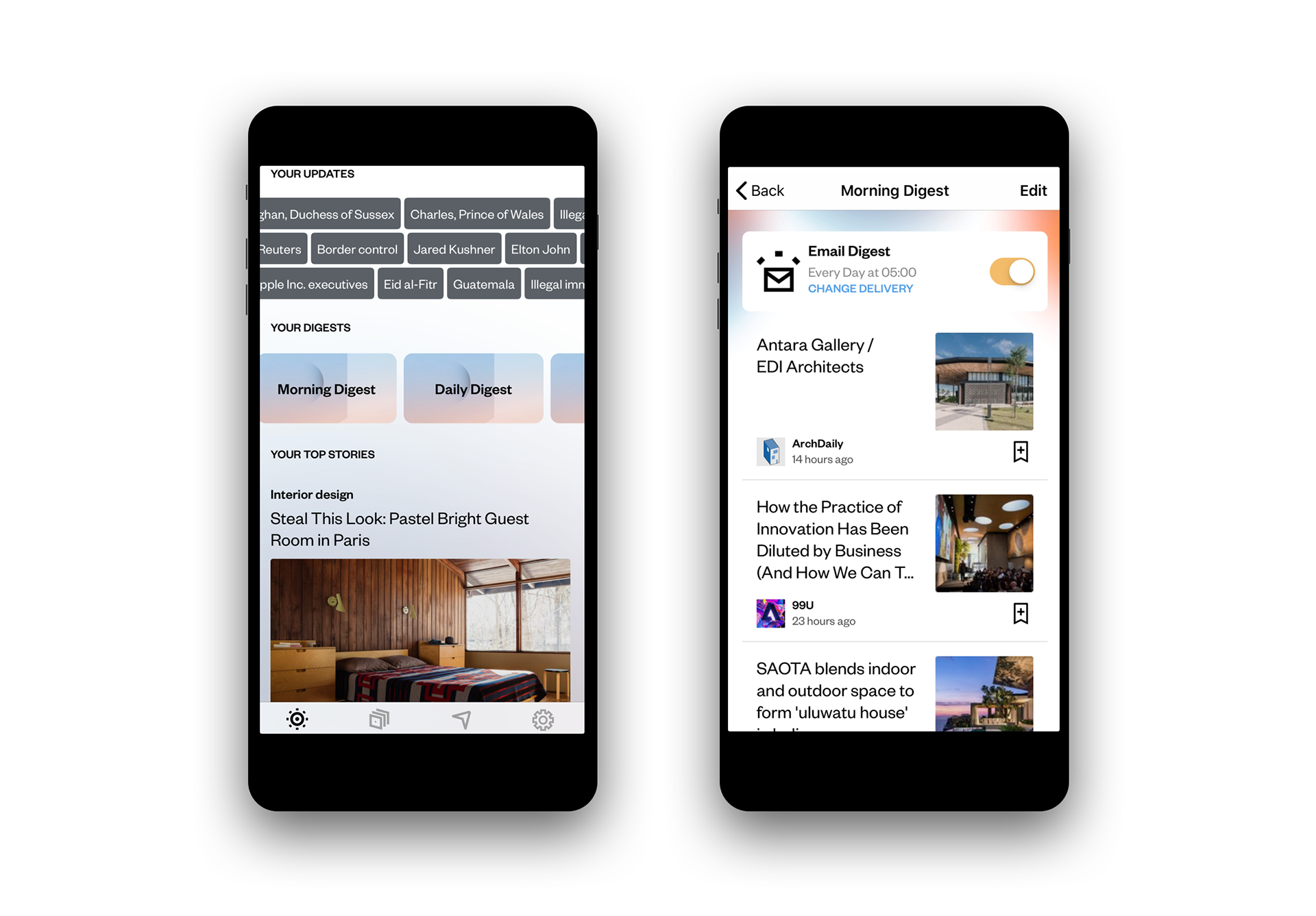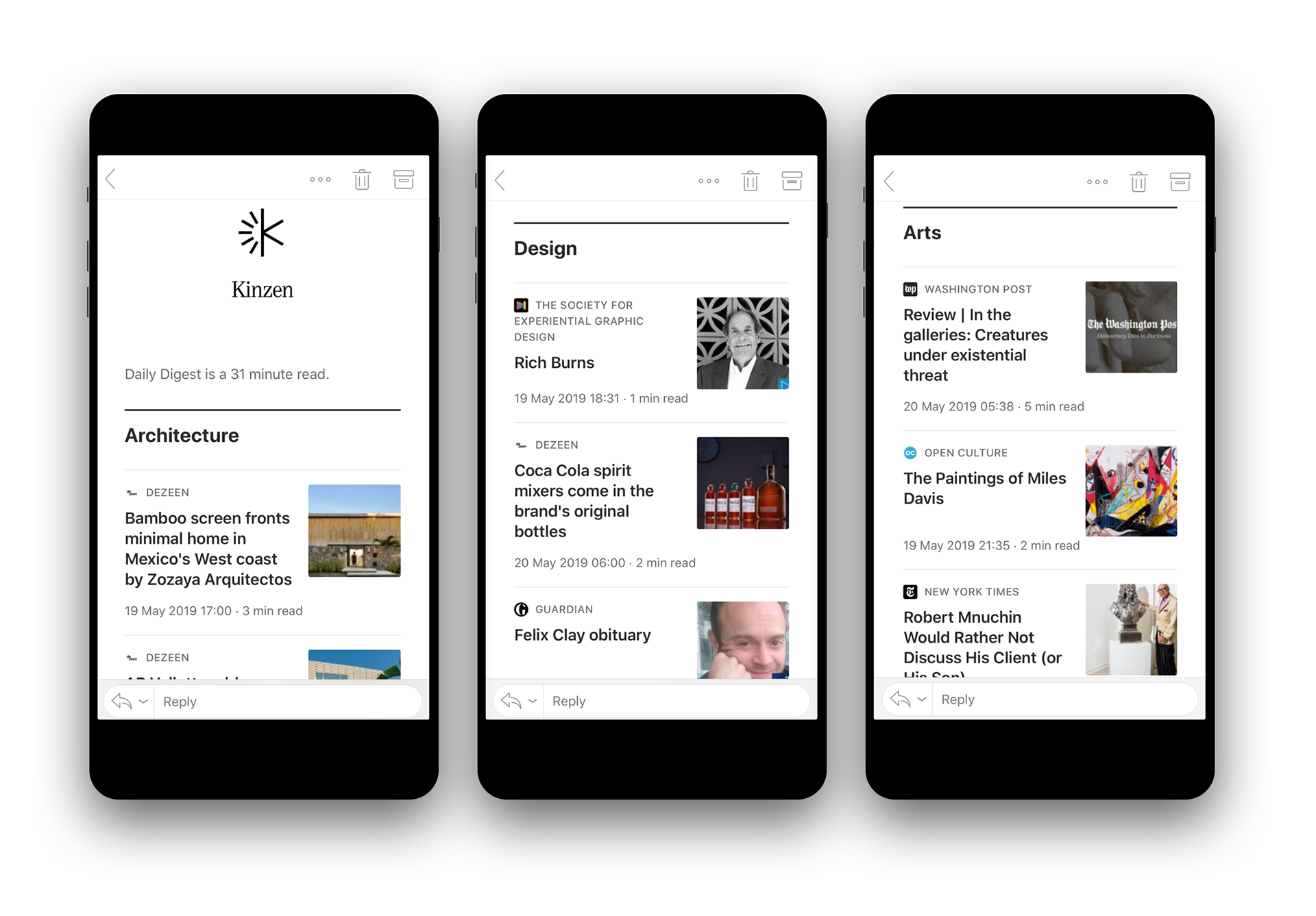 CREATING YOUR OWN CHANNELS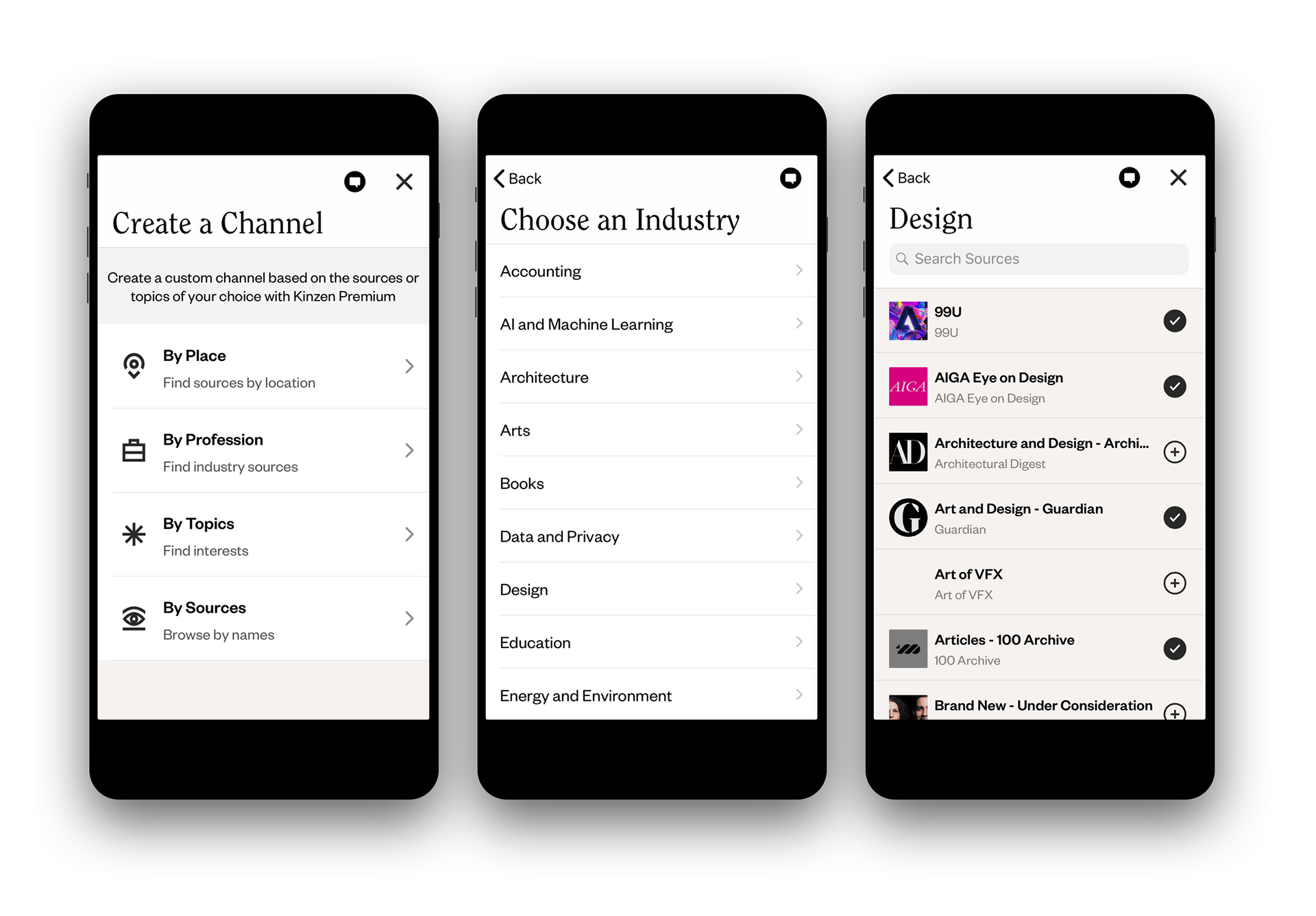 GIVING AGENCY BACK TO THE READER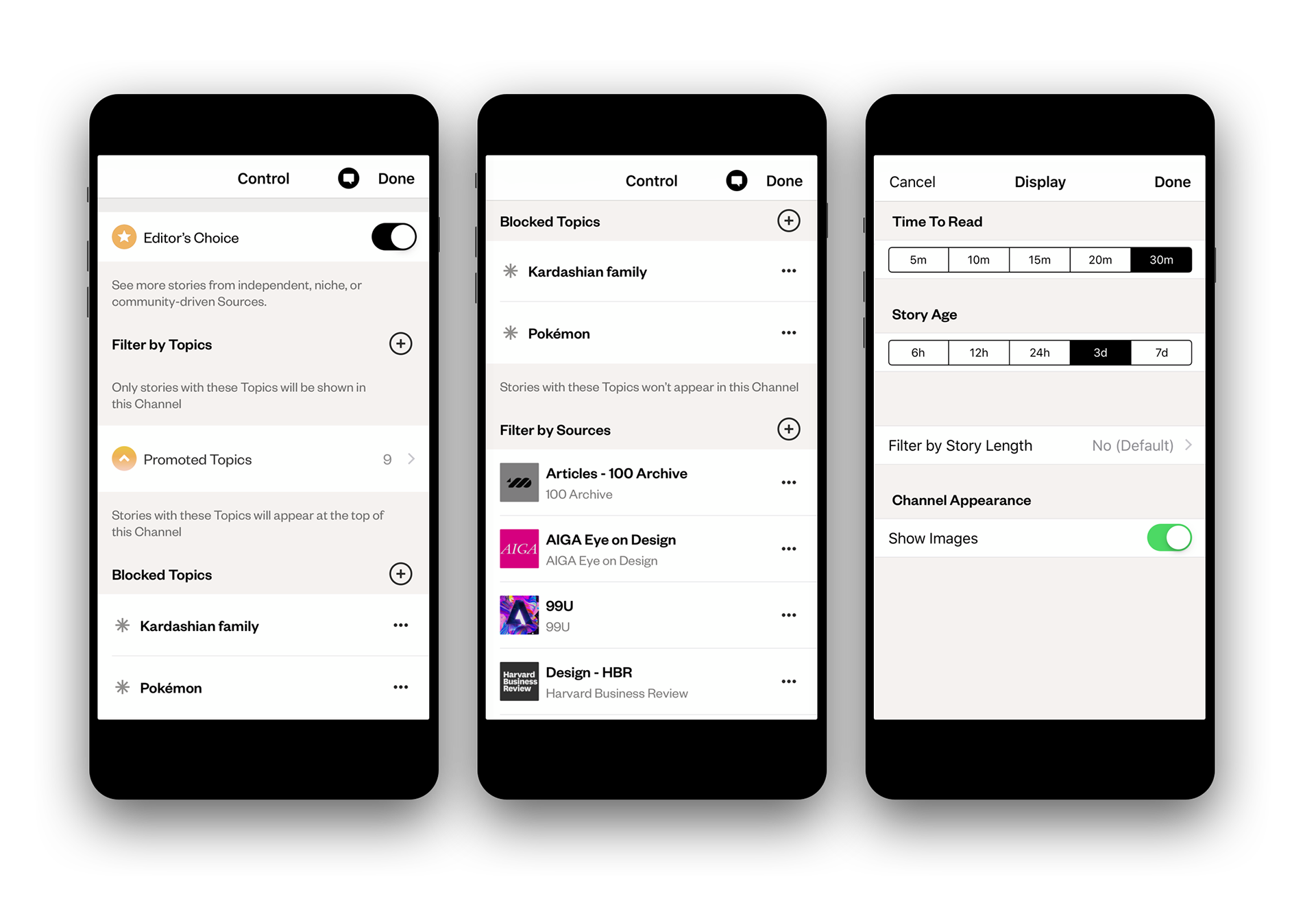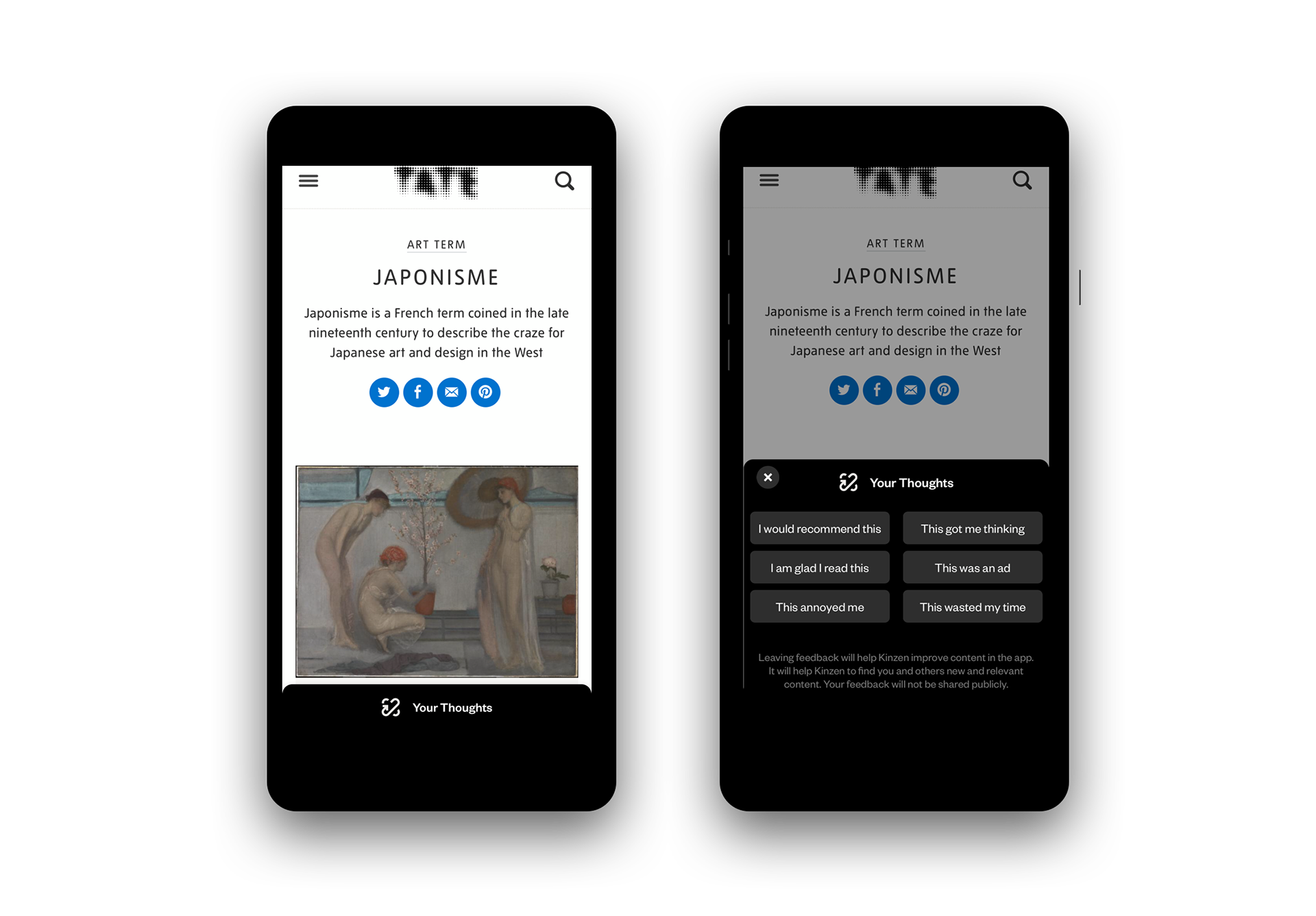 EXPLORATION AND DISCOVERY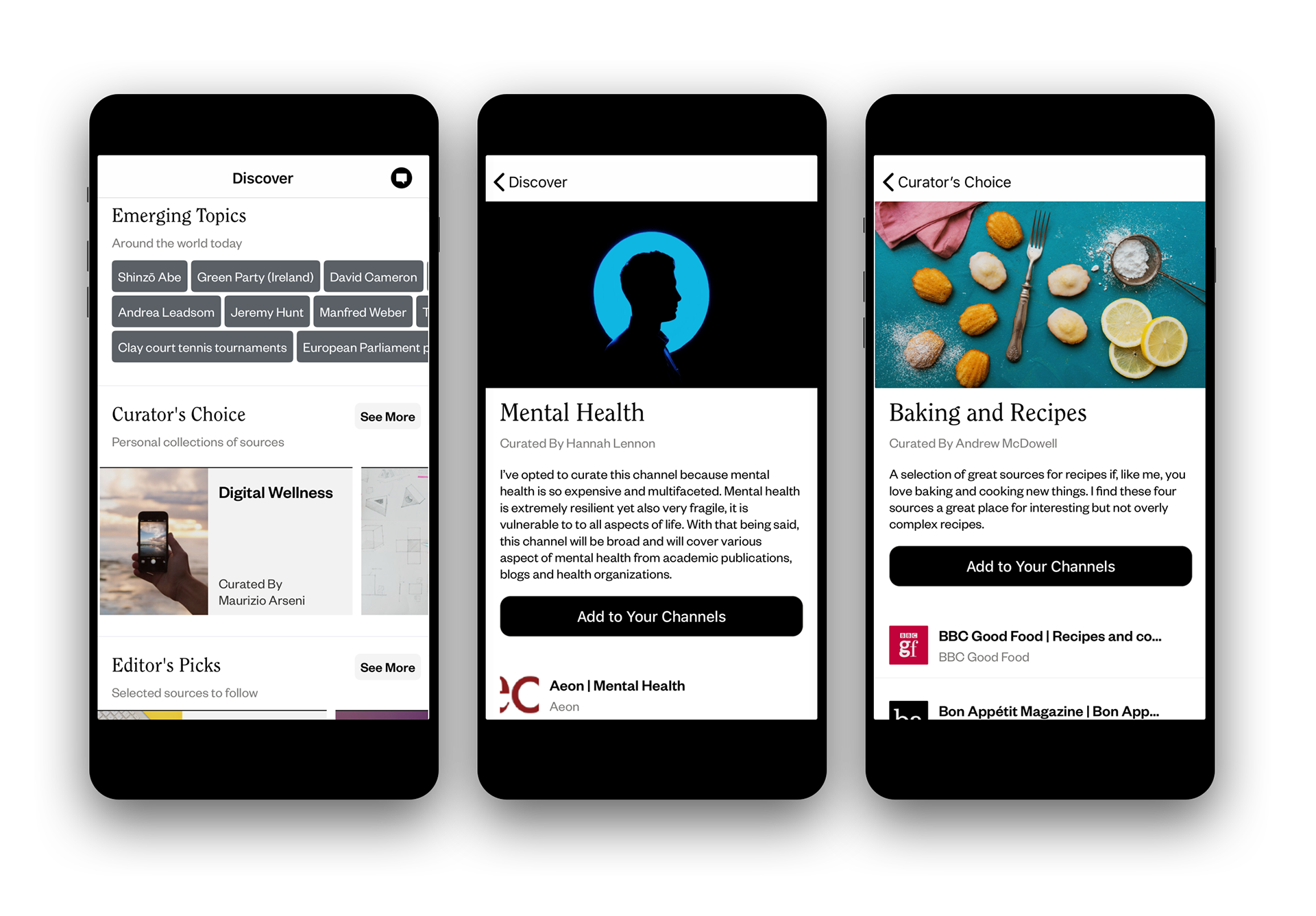 "Eilis was responsible for creating the culture that has defined Kinzen. From our small beginnings, she led by example. She was responsible for the emergence of the collaborative, empathetic and creative spirit that is Kinzen's core strength. Eilis quickly established herself as an advocate for the user in our product development process, eventually taking the role of product manager in addition to her work on research and design. Eilis provided leadership for our team as we designed, tested and shipped an ambitious consumer app, demonstrating that very rare combination of people-skills and process-skills. Eilis provided stability and certainty as Kinzen pursued new opportunities in enterprise software. As CEO, I came to depend on Eilis's open, honest and inspired feedback. And her resilient spirit."