As the UX Manager my responsibilities include gathering all research, organising workshops and setting up a 'CX Design Space', ideation, wire framing, prototyping, and UI design. I also helped the content team with Information Architecture / UX content strategy recommendations. We created customer journeys as well as reviewing the Information Architecture for troubleshooting purposes. I worked closely with other design teams (brand and product) to ensure we follow Dropbox's design guidelines.
The main focus of this project is to improve usability, findability and readability of Dropbox's Help center. The site wasn't responsive until we launched the first version in April 2017. Making it user-friendly on mobile was a key priority. Help content is dispersed throughout different platforms, our goal was to integrate search and surface the most relevant, current and useful content to the users issues no matter where they were looking for it to help them self-resolve as quickly as possible.
The main goal of this project was to help users find what they looking for as quickly and as easily as possible
UNDERSTANDING CUSTOMER SUPPORT JOURNEYS FOR DIFFERENT USERS
A key part of this project was to understand how different user types were accessing support, our goal was to help users self support where possible, improve our response time by linking all our platforms and highlighting social and community mediums to help direct people to form of resolution of their preference.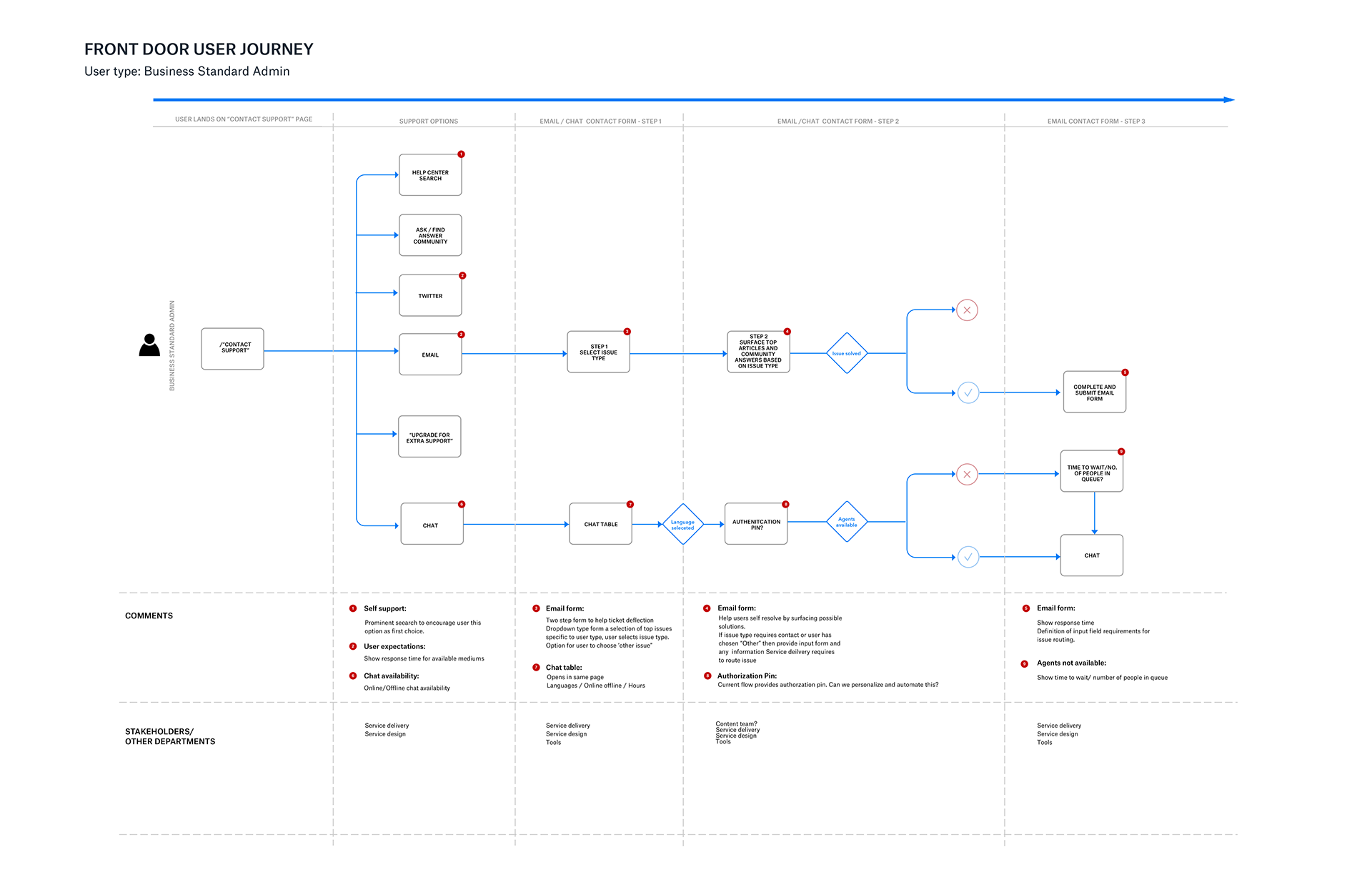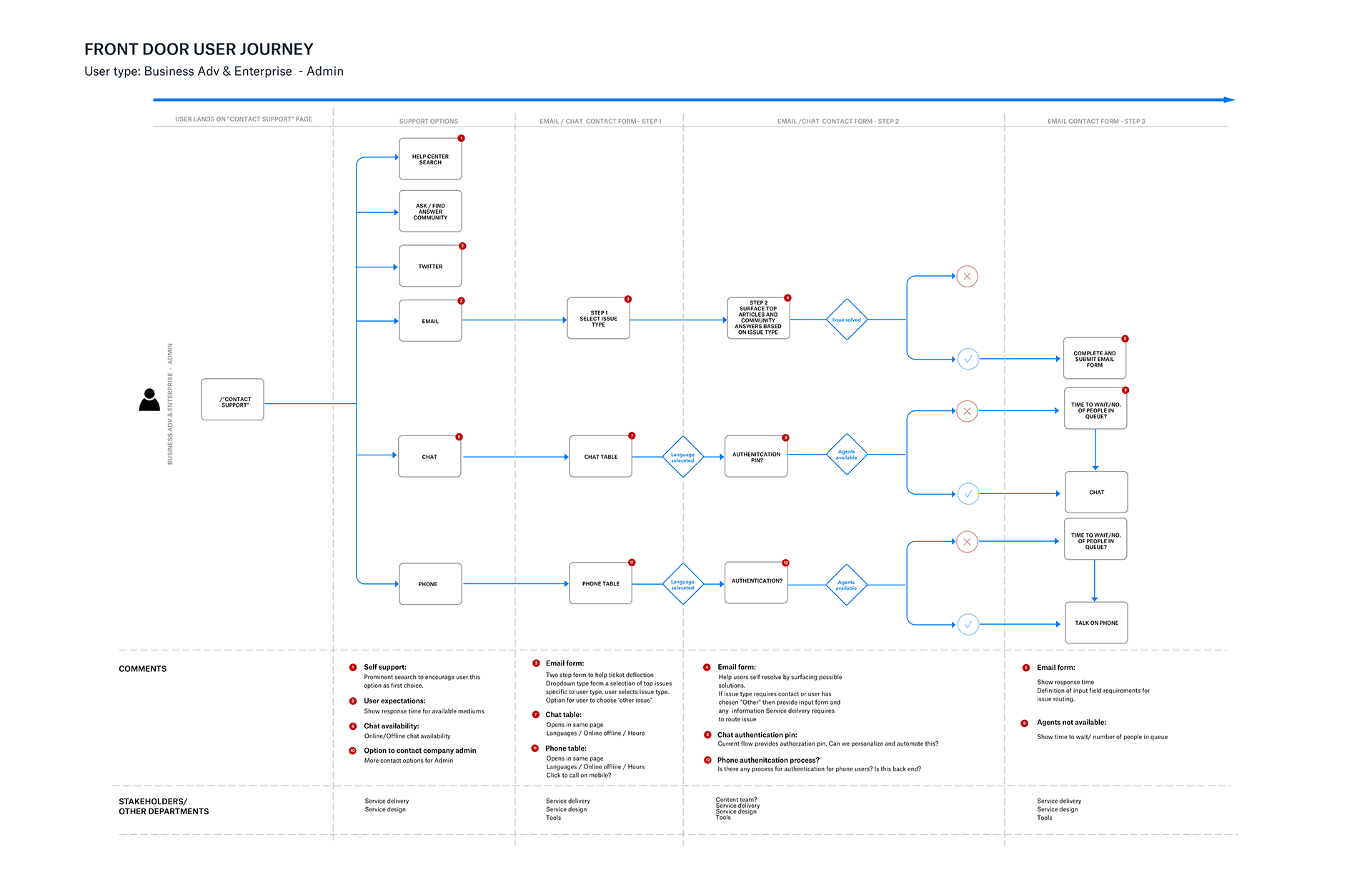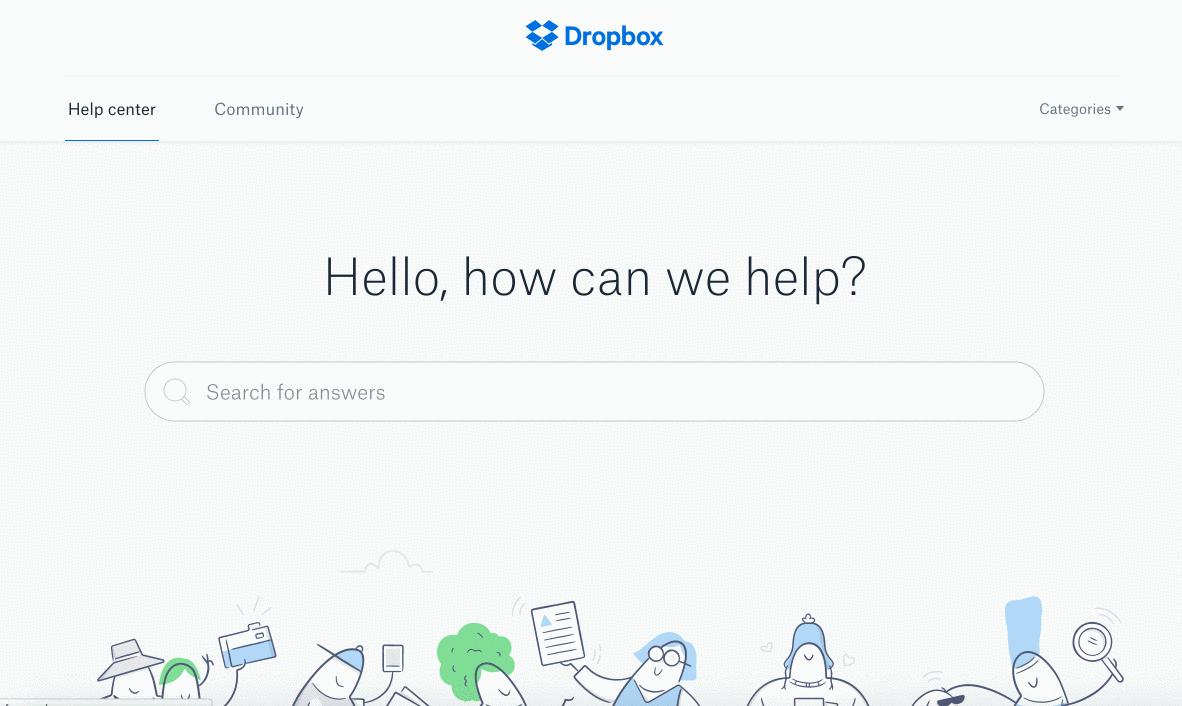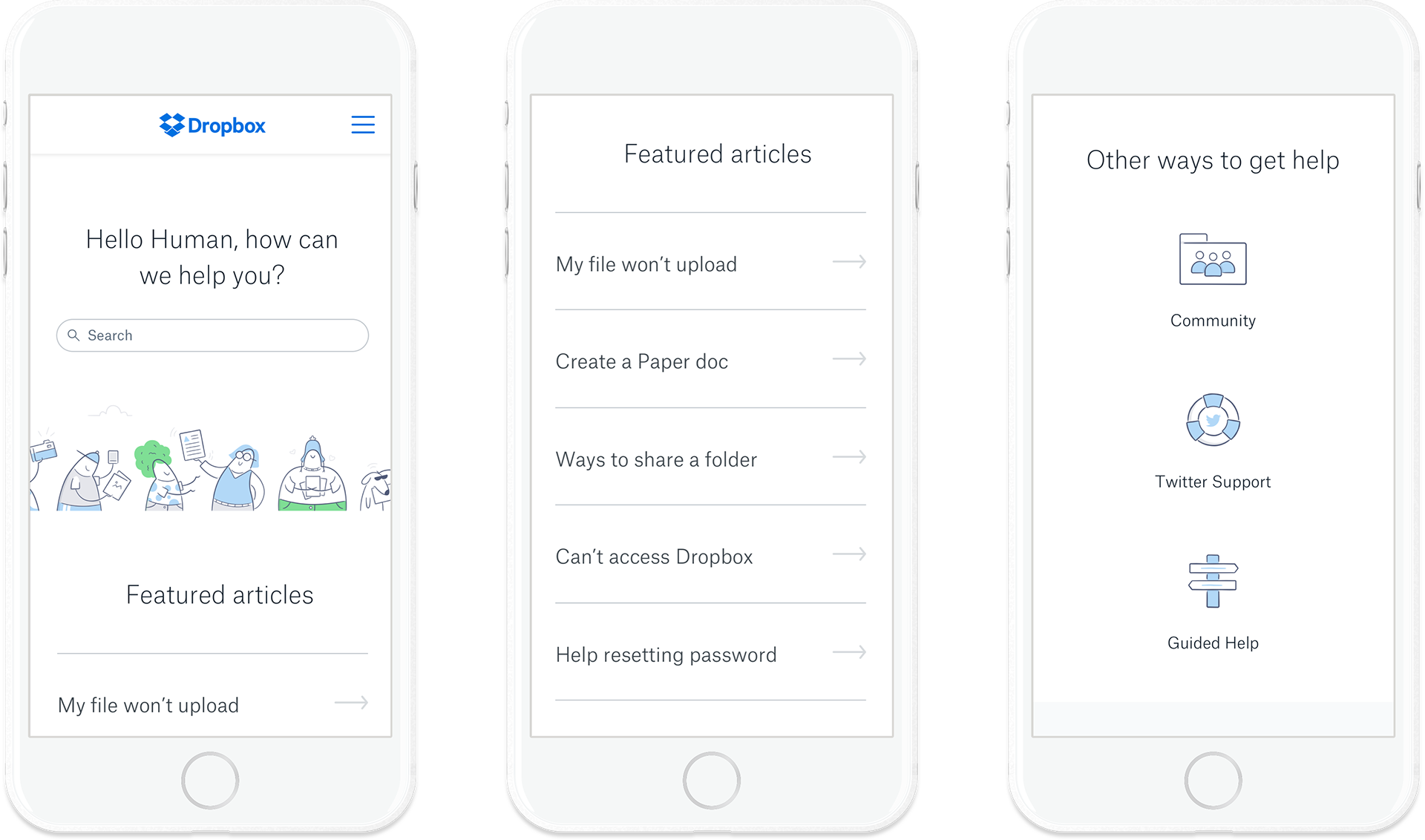 4. Research and industry benchmarking
5. Ideation and low fidelity wire framing
6. UI copy writing. (I managed the help centre content writer and mentored her in UX writing)
7. Final designs (I worked with the Brand Design team to complete final approved designs)
DELIVERY
Improved mobile experience.
Help users continue their journey (finding more content or contacting us). Each page was to become a hub to direct people to the preferred medium.
Updated design to meet current Dropbox style guide.
Updated copy to ensure we are writing using easy and comprehensible language.
Review content architecture on home, article and category pages.
Prioritise and highlight biggest driving queries that could be resolved through self support.
Declutter and optimise to help the user reach a solution as quickly as possible.
​​​​​​​
DESIGNING FOR SEARCH AND COMMUNITY ANSWERS INTEGRATION